Incoterms® 2020
From collection to delivery, the transport route of goods is divided into two parts by the delivery point agreed between the seller and the buyer. The seller is responsible until the delivery point, the buyer is responsible afterwards. The Incoterms® regulate the cost distribution, the risk transfer points and obligations of both parties. In addition, it is regulated which party must issue the transport documents, provide and pay for packaging, bear customs costs and, if necessary, cover transport insurance.

Incoterms® is a trademark of the International Chamber of Commerce (ICC). Copyright of the Incoterms® rules is held by ICC. Only the original text versions of Incoterms® 2020 rules published by ICC are binding.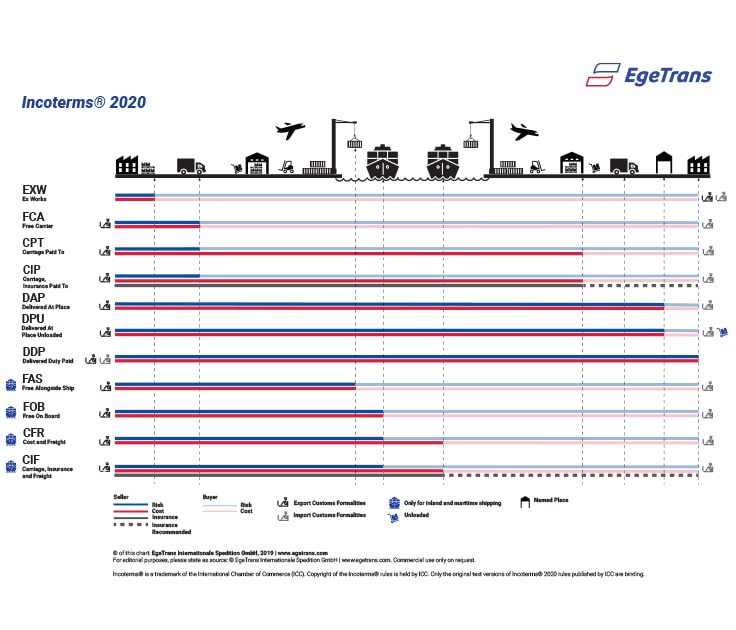 The contents concerning Incoterms® 2020 were created with the greatest possible care. However, we do not assume any liability for the correctness, completeness and actuality of the provided contents.